The last day for elementary students is Wednesday, June 22nd. All students will be dismissed at 11:00 am.
THANK YOU, students, staff, and PTSA! Mrs. Young received some amazing and thoughtful cards and gifts for #PrincipalsAppreciationDay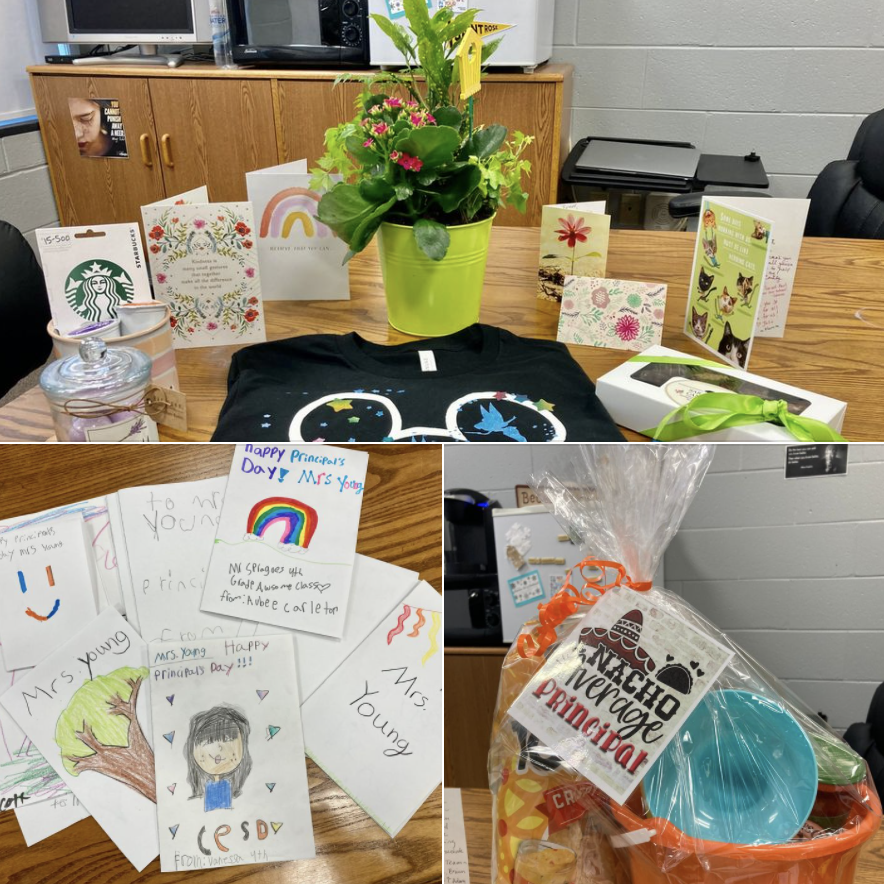 Welcome to the CES page! We'll be posting Elementary School updates here, so check back soon!