Yearbook orders are currently being accepted. Go to
www.balfour.com
and search Corinth Central School to order!

Congratulations to our Athletes of the Month: Ava Holmes, Alex Wiseman, Keegan Baker, Desiree Neville, and Maddie Baldes

Who doesn't love an overtime thriller. The varsity field hockey team certainly does! Congratulations on yesterday's victory.

The Green Tree Bus (#123) will be approximately 1 hour late this morning. Parents are encouraged to drive their children to school if possible.

The girls soccer team had a fantastic game under the lights last night and came away with a 2-0 victory. Great job by the whole team.

Construction has begun on our Capital Project. It looks so strange to see an auditorium with no seats.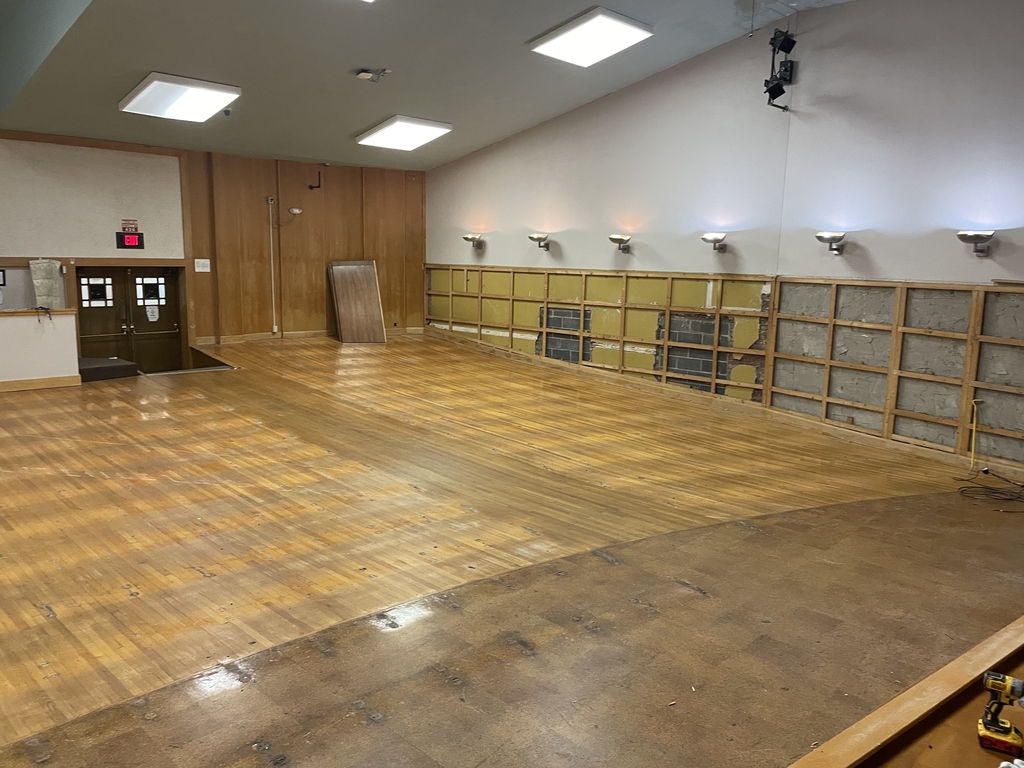 A commanding win for our Golf team yesterday as they pushed their overall record to 3-2. Keep it up!

Everyone loves a clean sheet! Congrats to our varsity boys soccer team on their 2-0 victory yesterday.

Come and meet all your child's teachers. OPEN HOUSE for the high school is Thursday 9/15 at 6:30.

Athletic Update: Varsity field hockey at South Glens Falls - CANCELLED Varsity soccer at Home Vs. Lake George- CANCELLED Student athletes please check your google classroom for updates on practices.

High School Open House is this Thursday 9/15 at 6:30. See you there!

After a great first week of school, why not spend a beautiful Friday evening supporting our student athletes. Today we have our Field Hockey, Volleyball, and Football teams all playing home contests. Let's cheer them on!

After a great first day of classes we had outstanding performances after school as well. Congrats to our girls volleyball, girls soccer, and golf teams on their wins last night.

Loved the enthusiastic start to the 22-23 school year. Great job by the students, teachers and staff.

Full staff were in the building today and you could feel the excitement. Can't wait for the students to join us on Wednesday 9/7.

Freshman and new student orientation is tomorrow, 8/31 at 9:00 am. See you there!

It has been great working with our new teachers the last two days. What an awesome group.

Varsity and JV fall sports begin in less than a week! (Football 8/20, all others 8/22).

Attention Fall Athletes! Now is the time to submit your interval health forms (IHH). They must be submitted within 30 days of your season start date.

We got a sneak peak at Shrek today during summer school. What a performance! Great to see so many students and alumni involved in this production. The performances are this Friday 7pm, Saturday 7pm and Sunday 2pm right here in our auditorium. Come check it out!